Group Coaching
Financial coaching with community.
What is Group Coaching?
Get the support and accountability you need with Group Coaching. This coaching solution is a 12-week group coaching experience with two components.
You'll walk through my H.O.P.E.F.U.L. Money Plan — a seven-step process to taking control of your money, breaking the paycheck-to-paycheck cycle, and feeling hopeful about your money — online.
Additionally, we'll meet live weekly as a group to lean into each client's coaching needs related to that week's lessons. Financial coaching and community in a fun, informative, and productive format.
The H.O.P.E.F.U.L. Money Plan
With me as your guide, you'll walk through seven steps necessary to take control of your money and break the paycheck-to-paycheck cycle for good.
Hope

Organize

Plan

Establish

Find

Uncover

Leverage
Group coaching begins August 26, with weekly coaching sessions on Wednesday evenings.
"I had a very pleasant experience, which is helpful when learning to attack a subject that can seem daunting at first."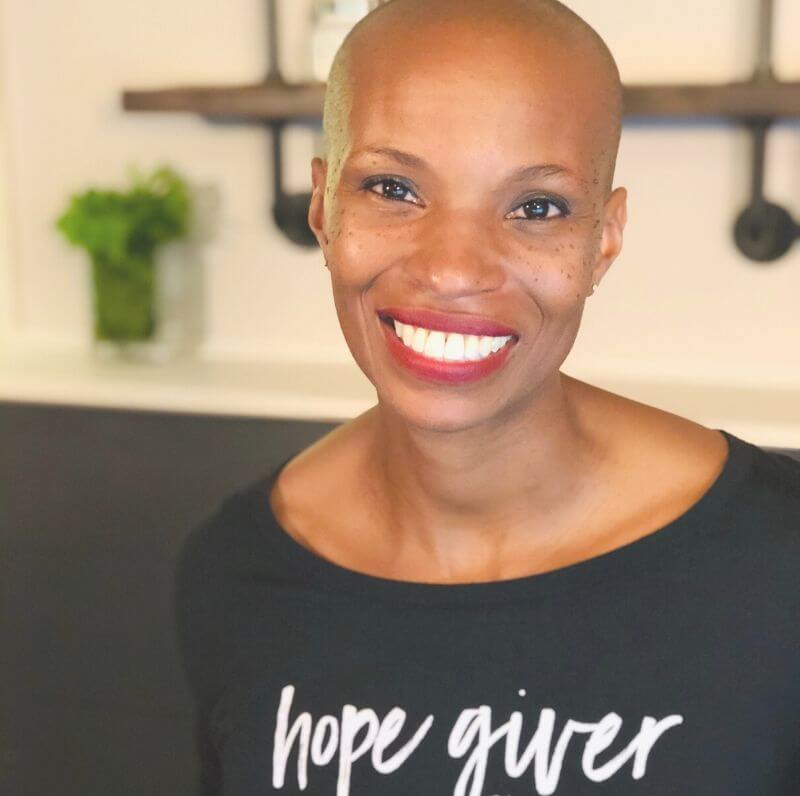 Your coach, Alaya
Hey there! I'm Alaya (a-LAY-a). 😊  I'm so glad you're interested in coaching. As a personal financial coach, my mission is to help women break the paycheck-to-paycheck cycle and take control of their money so they can create and live a better financial future for themselves and their families. I've walked the journey, and I want to help you do the same.
Welcome
Getting the Most Out of Your Coaching
Where Are You Now
Beginning with the End In Mind
Hope
The Hope Cycle and How it Affects Your Finances
Your Why + Dreams + Goals
Mindset + Thoughts + Habits (and the role they play in your finances)
Organize
Getting Organized
When is That Due Again?
Money Appointments + Money Dates
Plan
Why Do We Budget?
The Zero-Based Budget + Other Budgeting Methods
Budgeting Rules, Tips + FAQ's
Establish
Prepare for Emergencies + Unexpected Expenses
Establish Personal Money Rules
Develop a Savings Habit
Find
Value-Based Spending
Decreasing what's going out
Tracking your spending
Uncover
Increasing what's coming in
Filling Holes in Your Budget
Leverage
Paying Down Your Debt With a Plan
Prioritize Your Financial Goals + To-Do's
Debt-Free Living
"I liked how we talked about our thoughts and goals around your finances. This is so important."
"It was a great experience!"
"I enjoyed the small intimate group setting."
"It was enjoyable to be with other participants. I felt that I learned from them."
frequently asked questions
When can I start Group Coaching?
The next round of Group Coaching begins August 5. Each week, a new unit of The H.O.P.E.F.U.L. Money Plan will be available, and we'll have a weekly live coaching session.
What's the schedule for the live coaching sessions?
Our live coaching sessions will be on Wednesday evenings.
What if I can't make it to a coaching session?
No worries! Each coaching session will be recorded and placed in your online dashboard.
How long do I have access to the course?
After enrolling, you have unlimited access to The H.O.P.E.F.U.L. Money Plan course and the recorded coaching sessions for as long as you like — across any and all devices you own.
How do I know if Group Coaching is the right coaching solution for me?
We all need accountability and community when we're working on something big! Group coaching provides that. If you think you'll do better on your own or want something more intimate, consider DIY Coaching or Private Coaching.
What if I need more support?
If you would like to discuss private coaching, you can book a consultation at any time.
I have more questions. How can I get them answered?
If you don't see the answer to your question here, feel free to contact me.