When is That Due Again? {Day 12 of 21 Days of Hope + Help for Your Money}
"A good system shortens the road to the goal." — Orison Swett Marden
Do you sometimes feel confused about what all your monthly financial obligations are and when everything is due?
You likely have some bills on automatic payment and others you pay when you receive the statements. Throw in the bills you pay quarterly or annually, and things get even fuzzier.
The past few days have all been about gaining a sense of where you are. Staying in that vein, we'll continue to take advantage of the organizational system that you set up on Day 9.
It's time to know what is going where and when it's going. If you've ever forgotten when something is due, today is for you.
Create a Bill Calendar
Grab yourself a calendar. It can be anything — one you currently use, a blank one you print out, or an electronic one (provided you can see all entries for the entire month at once).
We're more concerned about the dates here and not so much the days, so the calendar doesn't have to be specific to this month. It could be one where you write in the dates. You could even just jot down the numbers 1-31 in a list.
Now, go through your bills (that you just organized) and record on your calendar or list of dates what bill is due when. Some may fluctuate a day or two from month to month, so choose the earliest date the bill is usually due. Include any bills you make quarterly, semi-annually, or annually.
You now have a visual of your bill due dates. Keep it handy, as we'll come back to it!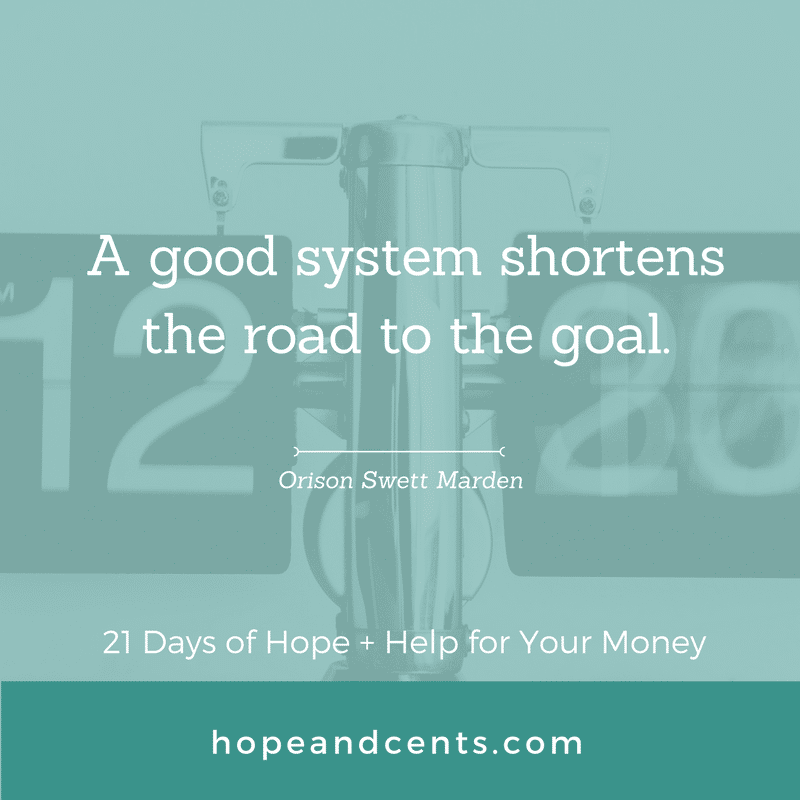 Did you create the bill calendar? How did it go?